Bearing and Distance
Short-Wave.Info now provides information on the distance and bearing that a short-wave transmitter is from your location, as long as we can work out where you are! Your IP address is used to work out where you are, so if for some reason this information is not sent by your browser, your bearing, distance and signal strength indicator won't show.

Your location is initially provided by a service called hostip.info. If they can work out where you are, or someone else from your IP address has registered a location, a green dot (

) will appear on the map of the world. If we have your IP address but can't work out where you are, a red dot (

) will be shown instead. The hostip (and the short-wave.info) database are not always correct or complete. If your location is either wrong, or a red dot appears, you can correct the location. Just click on the dot and drag it to the location on the world map that corresponds to your location. You will be given the option to select this as your location. If you do, the short-wave.info IP look-up database will be updated and next time you select a frequency or station, the location shown will be that which you selected.

If your location can be ascertained, two pieces of additional information will be provided. If you hold your mouse over the list of transmitter sites, the bearing and distance (in kilometers) from you to the site in question will be given. Try it on the example below (note that this is only an example, and the distances and bearings to the transmitter sites are not accurate).
Signal Strength Indicator
If your location is known, you will also notice that in the right hand column of the table is a signal strength indicator. This goes from no bars (meaning the station is off-air) to five bars. Given the vaguaries of short wave propagation no system can be completely accurate, however a unique short-wave.info algorithm has been used to try and give an indication of the probability of being able to receive a particular transmission. The different numbers of bars represent different probabilities of reception which roughly translate as:

| | |
| --- | --- |
| SIGNAL_STRENGTH_1 | It is highly unlikely that you will be able to receive this transmission. |
| SIGNAL_STRENGTH_2 | In favourable conditions, you may just be able to receive this transmission. |
| SIGNAL_STRENGTH_3 | Your chances of receiving this transmission are roughly 50:50. |
| SIGNAL_STRENGTH_4 | There is a reasonable chance that you will be able to receive this transmission. |
| SIGNAL_STRENGTH_5 | Under most conditions, you should be able to receive this transmission. |

Obviously much depends upon the quality of your receiver and your aerial, as well as whether you are listening in a noisy suburban area, or a quiet rural area. It is also worth noting that no account is taken of whether or not there may be interference on the same frequency. If another station is broadcasting on the same frequency but with a higher probability of reception, then the chances are you will hear that instead!
How does it work?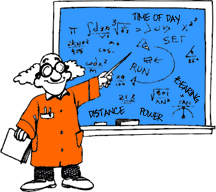 The algorithm which calculates your chances of reception uses many factors to try and give a reasonable estimate including:
the distance and bearing from you to the transmitter site and of the transmitter site to you;
the time of day at both your location and that of the transmitter;
the power of the transmitting station;
the type of transmitting antenna it is using; and
the frequency on which the station is transmitting.
All these factors are fused together in a complex calculation which models the path between you and the station and the likely conditions to yield the resulting probability. It is not 100% accurate (indeed if it's better than 50% then it's doing well!) but is at least useful in providing an indication of whether or not a station might be audible.